Made-To-Order Wardrobes
We offer a bespoke quoting service for sliding wardrobe doors. All you need to do is follow the below steps or print, complete, scan and send this form to our team along with your delivery address for a no-obligation quote.
View our Bespoke Wardrobe Brochure here.
How to Measure For Your Wardrobe Doors
APERTURE
No floor and ceiling are perfectly level so you may need to consider using floor and wall liners (Fillet Pack) to ensure your doors sit flush to the walls and that the doors don't run. We recommend building a drop-down bulkhead if your ceiling is too high to accommodate our fixed door sizes.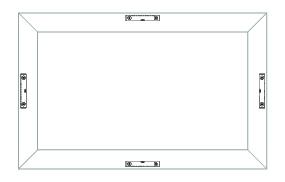 Measure the height and width across the space you plan to fit your wardrobe (especially if you are installing a floor to ceiling system). Only order according to the smallest height and largest width to guarantee your sliding wardrobes will fit effortlessly into the space. Please note that our internal storage solutions will require a wardrobe depth of at least 600mm.
MEASUREMENTS
Use the guide below to measure your space. A.B & C for the height (floorboards to ceiling), measured at equal distances across the aperture. D, E & F for the width (wall to wall), measured at equal distances across the aperture. This information can be sent to us using the below form.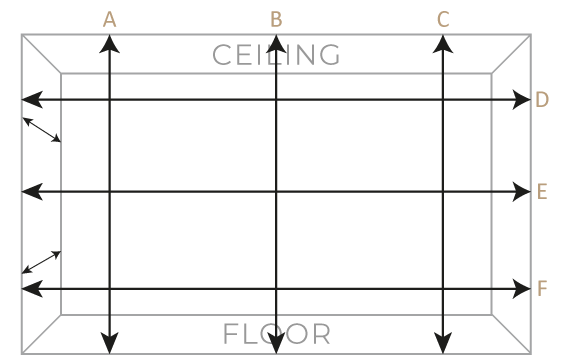 Click the brochure cover below to view,
ENQUIRY FORM
Use the embedded form below to send us your details for our team to create a bespoke quotation for you.