Preparing for Wardrobe Doors
Do you want new sliding wardrobe doors but you're unsure where to start? We have you covered. The below guide shows you how to measure up for our Classic Sliding Wardrobe doors. If you are ever in doubt, contact our team or a qualitied tradesperson.
If you're a member of the trade, you can apply for a trade account via www.kelvindirect.co.uk
Step 1
No floor and ceiling are perfectly level so you may need to consider using floor and wall liners (Fillet Pack) to ensure your doors sit flush to the walls and that the doors don't run. We recommend building a drop-down bulkhead if your ceiling is too high to accommodate our fixed door sizes. Remember to take into account the liners, if required, when measuring your space.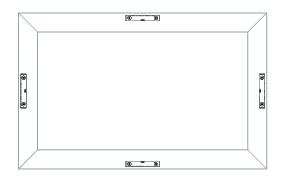 Check your walls, floor and ceiling are level. You will likely need liners/fillets.
Step 2
Measure the height across the space you plan to fit your wardrobe (especially if you are installing a floor to ceiling system). Only order according to the smallest height and largest width to guarantee your sliding wardrobes will fit effortlessly into the space. Please note that our internal storage solutions will require a wardrobe depth of at least 600mm.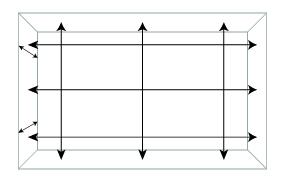 Measure three times across the width and height and use the smallest height and largest width when selecting your wardrobe doors.
Note: The above applies to measuring an aperture. Side/End Panels can be ordered for freestanding systems.
Andrew McGhee
Editor